3 Personal Branding Questions You Should Ask Yourself
3 Personal Branding Questions You Should Ask Yourself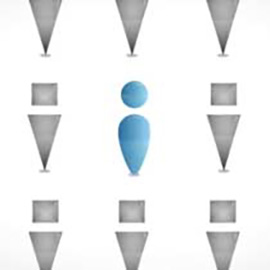 Potential employers want to know who you are, so it is important to be ready with an answer to this question. Knowing how to answer "who are you?" can help the hiring manager and employer to remember you as opposed to your name being thrown in with the rest of the candidates.
When you are in a job search and networking, it is important to know who you are, what you stand for, and why someone should hire you.
WATCH: Building Your Personal Brand
For a better understand of your personal brand and what makes you stand out, try asking yourself and answering the questions:
What makes you unique among all other job seekers?
What transferable skills do you bring to the table that no one else offers?
What makes you an excellent candidate?
Answering these and other similar questions can help you identify your own personal brand to market yourself. By knowing who you are, what you want, and what makes you unique, you will be able to clearly communicate your goals and unique values to people in your network and to potential employers.
If you need help understanding how people perceive you, consider taking a survey. Ask friends, family, colleagues, coworkers, managers and others whom you trust what they think your top five skills are and the top three words that come to mind when they think of you. Any consistent characteristics or values that come up (that are positive, of course) should become part of your personal brand that you can emphasize to potential employers.
Your personal brand should convey that you are confident in your abilities and have a clear direction for what you are looking for, as well as your values and passions. Consider writing one solid "brand" statement that clearly communicates the quality of professionalism and enthusiasm you can bring to the table. It should also convey that you are knowledgeable of your own vision and purpose and are able to relate a potential position with your own personal brand.
When you're promoting brand "You," everything you do and everything you choose not to do communicates the value and character of the brand. This includes everything from the way you handle phone conversations to the email messages you send to the way you conduct business in a meeting. All of these are part of the larger message you're sending about your brand and what kind of professional you are.
Learn more about the services and resources provided by the AIU Career Services department.
---
Read These Related Articles: