The Do's and Don'ts of Professional References
The Do's and Don'ts of Professional References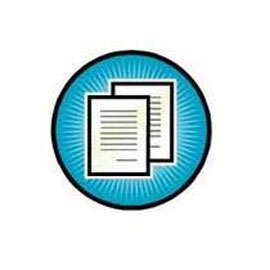 Your resume is ready to send out and you feel confident that you have the skills and knowledge to take on a position. But what if the employer wants to know more about you from people you've worked with in the past? A solid reference list should help you show it's not just you who thinks you are qualified for the job. Here are some do's and don'ts to keep in mind when compiling your reference list.
In today's job market it's standard to not include your references directly on your resume. It is suggested to have them prepared and ready to present on a separate "References Document" to bring with you to an interview or when the employer asks for them. You can use this extra space on your resume to list more of your vital skills, experience, and other pertinent information. Having a separate document also provides courtesy to the people on your reference list so that you aren't sending out personal contact information unnecessarily.
---
RELATED: Professional References: Knowing Who to Use & How to List Them on Your Resume
---
Typically, employers request three professional references. When listing professional references include their name, phone number and an e-mail address. You may also want to specify their job title, company, address, and in what capacity the reference knows you--such as being a supervisor, co-worker or business associate. This helps employers understand what your relationship was to the reference.
Examples:
Name of Professional Reference - Title
Relation
Company Name
Company Street Address
Company City, State Zip Code
Reference Contact Number
Sally Smith – Customer Service Manager
Direct Supervisor
ABC Building Supplies
123 Main St
Springfield, IL 60222
555-222-1234
Prior to listing someone as a reference, make sure ask for his or her permission. You don't want your references to be caught off guard when they get a phone call and you don't want the employer to think you didn't prepare them. Sometimes references end up providing a poor response when they are contacted. If you ask someone to be a reference, also ask them what they would say about your work habits. If you suspect that any reference may provide negative feedback about you, remove them from your reference list.
Keep these tips in mind while compiling your reference list to help make sure your potential employer gets the information and impression you're looking for.
Learn more about the services and resources provided by AIU's Career Services department.