How to List Professional References on Your Resume
How to List Professional References on Your Resume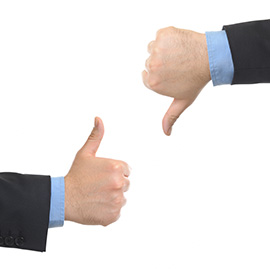 Picture this: You spent a great chunk of time and effort studying up on a company and preparing for an interview. You walked out the door feeling confident that you aced each question. It seems that you are a perfect fit for the position and company, and you were able to develop real connections with your interviewers. What's next?
Even if you feel like you are a shoo-in for a position, there may be other candidates who are just as qualified and who interviewed as well as you. In a close contest between final applicants, having strong professional references to help back you up is crucial. If the hiring manager feels that multiple applicants are equally qualified and would all be a good fit, typically he or she will contact your references to make sure that they "check out." Essentially, your references can be the difference between you getting a job offer and a rejection letter, so check out these do's and don'ts to make sure yours are helping you, not hurting you!
In general, do not list anyone as a reference without having a conversation with them and obtaining their permission. It reflects very poorly on you if a hiring manager contacts someone and he or she had no idea that you have listed them as a reference. This can either be a conversation in person, over the phone, or through email, but make sure that each reference you list agrees to this.
Choose professional references that you are confident will have positive things to say about you. If you had a bad experience with someone, or if you are unsure of what they would say about you if contacted by a potential employer, it is not a good idea to use him or her as a reference. Professional references should consist of people who can vouch for your work ethic, skills, competence and character – think of former supervisors, current colleagues, subordinates, fellow classmates, etc. (Read our related post: Why Your Professional Network is Bigger Than You Think.)
Try finding references that will advocate for you but also be objective and honest. If an employer asks specifics about why you left a position, why you were fired, or responsibilities, each reference's answer (along with your own answer) should match up. This is another reason to never embellish or lie on your resume: the years of experience you have, for example, should match what your references say. If not, employers will see a lack of integrity and honesty. On the same note, pick references that are ethical. Never have a reference say they are someone they are not or claim to be in a certain position if they are not. Remember, the truth always comes out!
Typically it is best to avoid listing a current supervisor as a job reference, unless you are confident he or she will not be concerned that you are looking for another job. In general, don't do anything to jeopardize your current job in the process of searching for a new one.
Not only is it important that your references agree to you listing their name and contact information, but you can discuss certain qualities and experience you'd like them to highlight, if they are willing. These should be directly related to the positions you are applying for. Or, you can ask references to touch on different skills that can be applied at any job – for example, time management skills, teamwork ability, leadership skills, problem solving skills, etc.
There is no need to list "References Available upon Request" on your resume. This will be assumed by employers. Some companies will request references in the application or have a section where you can include them. Either way, you should create a References Letter to bring along with you to interviews. This is a separate document containing your references' information. (If you're an AIU student, contact the Career Services department if you'd like any help formatting this piece).
Interested in more posts on job search related topics? Check out our Career Development blog.
If you're a current AIU student or alumnus looking for more career advice, please contact the Career Services Department at 877-221-5800 Option 5 or at careerservices@aiuonline.edu.