What You May Not Know about the Recruiting Process in Today's Job Market
What You May Not Know about the Recruiting Process in Today's Job Market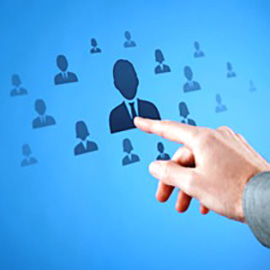 The advent of the online job application has made it easy for job seekers to search and apply for positions at any time and from anywhere. On the employer's end, gone are the days of a recruiter having to filter through stacks of paper resumes. The ease of job seekers being able to apply online combined with the reality of a tough job market can have an employer receiving hundreds of applications for even just one job opening.
Because it's virtually impossible for employers to go through each and every one of these resumes and applications, some are turning to applicant tracking systems to do an initial filter through their resumes. These tracking systems scan all of the resumes the employer receives for predetermined keywords and qualifications they are looking for in a candidate and give each resume a score.
---
RELATED: 7 Resume Pet Peeves That Can Cost You
---
Of course, the higher the score, the greater the chance of an actual recruiter looking at an applicant's resume. This is why it is so important to tailor your resume to each position you apply for, using the same terminology and skills listed in the job posting as much as possible.
It is also important to make sure that your resume will be able to be read by these tracking systems. Using "fancy" fonts, tables, and text boxes will make it harder for the system to scan your resume and therefore, make it harder for you to get called in for an interview. While you may think using a nontraditional resume format will help you stand out, it may actually do just the opposite and throw your resume out of consideration all together.
---
RELATED: 4 Steps to Prepare Your Resume for a Career Change
---
Applicant tracking systems may not be a perfect solution to effectively evaluate candidates. However, many employers are using them, so it's best to be aware of how they work if you are currently seeking employment. While this may seem like yet another hoop to jump through in the whole job search process, the good news is that following these basic guidelines can help increase your chances of getting an interview.