8 Things to Know About AIU's New Criminal Justice Honor Society
8 Things to Know About AIU's New Criminal Justice Honor Society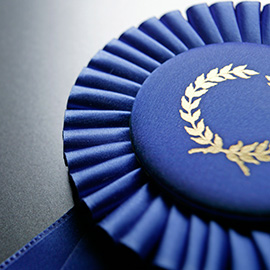 AIU Online now has its own chapter of Alpha Phi Sigma, the nationally recognized criminal justice honor society. To qualify, students must have completed at least 35% of their program with a GPA of at least 3.2 overall and in their criminal justice courses. Beside the bragging rights you get by qualifying for membership, here are a few more reasons why you should consider joining.
It's online. Just like online classes, the AIU Online chapter of Alpha Phi Sigma offers students all the benefits of membership, including activities, meetings and lectures, all available online through AIU's virtual campus.
Learn to Lead. The AIU Online chapter of Alpha Phi Sigma is newly formed. There are plenty of opportunities for AIU criminal justice students get involved, lead, plan and direct upcoming activities. Each Alpha Phi Sigma chapter is led by a student-and-faculty committee. As a chapter member, you can have the opportunity to lead and organize chapter activities, network with the community and gain experience that can serve you throughout your career.
Membership in a Well-Recognized Honor Society. Alpha Phi Sigma is the only criminal justice honor society that is a certified member of the Association of College Honor Societies and affiliated with the Academy of Criminal Justice Science. Founded in 1942, Alpha Phi Sigma has more than 360 chapters nationwide.
Conferences and Events. Alpha Phi Sigma members meet regularly as well as plan and attend local events or meet with other local chapters.The general Alpha Phi Sigma Conference takes place each March in various locations around the United States. The conference is a great place to network with other criminal justice students and professionals, receive training and present scholarly works. Each year during the conference, Alpha Phi Sigma awards conference scholarships, elects national officers and presents conference projects.
Scholarships and Grants. Each year, Alpha Phi Sigma presents scholarships and grants to its members both at the national and chapter levels.
Awards and Achievements. Alpha Phi Sigma recognizes and honors the achievements of its members with annual and lifetime awards. Awards are also given to chapter members and leadership. Members can use these recognitions on their resumes and social media pages to highlight industry involvement and accomplishments.
Honor Regalia. As a member of the Alpha Phi Sigma honor society, you will receive a membership card, certificate and lapel pin. Criminal justice graduates may also be eligible to wear graduation cords, stoles and medallions bearing the Alpha Phi Sigma colors.
Alumni Networking and Career Development. Alpha Phi Sigma continues to support alumni after graduation with the Alpha Phi Sigma Alumni Association. Members have access to exclusive networking events, conferences opportunities to win awards, and the chance to publish papers and articles in the Docket, Alpha Phi Sigma's quarterly newsletter.
To find out if you qualify to join, contact a Student Advisor by calling 877-221-5800, option 1.
To read more posts about AIU criminal justice alumni, criminal justice career opportunities and more, read our criminal justice blog.