Choosing an Area of Specialization After Your Associate's Degree
Choosing an Area of Specialization After Your Associate's Degree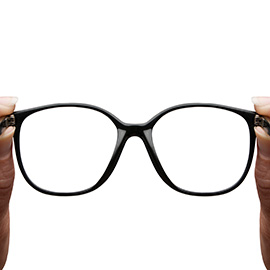 You've got your associate's degree hanging in a frame on your wall. Congratulations on your achievement! You know what jobs you can get with an associate's degree, and now you feel ready to move forward with a bachelor's degree. Great! But how do you go about choosing a degree specialization?
Choosing a degree specialization after an associate's degree can be difficult. Choosing a college major is a big decision given that the classes you take will focus on that topic, your career path will likely be guided by your choice, and even your salary can be affected by your determination. Choosing a specialization inside the major you choose - like marketing for a business degree or information security for an IT degree - can be an even more challenging decision.
Here are five things to think about before you decide where you want to focus:
What does your heart tell you? If you choose a major and a specialization not because you are interested in the topic but just because you think it might make you a lot of money, then you are less likely to succeed. You need to have passion, interest and curiosity about your degree and your specialization to succeed both in school and in the chosen career field after graduation.
Don't let your heart make all the decisions, though. You might dream of being a full-time novelist, but you have groceries to buy, a mortgage to pay, and your child's dance class to pay for. That doesn't mean you should give up the dream of writing full-time. Instead, think about all career choices that could involve writing for a regular paycheck. You could major in business, with a specialization in marketing, for instance. Choosing a specialization in a field that you love can put you a rung above your competition.
Draw on your experience. Think about the classes you took in your associate's degree program. Did a particular topic stand out as something you enjoyed? What about your current responsibilities and future goals at your current job? Think about what specialization matches up well with the tasks you prefer spending your time on and the direction you'd like your career path to take.
Talk to professionals in your field of interest. Don't be afraid of making cold calls. Professionals who are passionate about their jobs and careers are more often than not willing to take the time to talk to those new in the industry about the rewards - and pitfalls - of the major and specialization you are considering. If you can, visit his or her place of work to get an even better feel for the business.
Look to the future. Is the industry you are interested in specializing in growing? Are there certain specializations that aren't growing at the same rate as others? (The Bureau of Labor Statistics' Occupational Outlook Handbook is a good resource for these questions and others.) What happens if the economy falters? Will your specialization still make you a valuable commodity to a business? What kinds of entry-level jobs are there in the specialization you're considering? What are the top-level positions? Taking the time to answer these questions can make you more assured the decision you are making about a college specialization is the right choice.
Learn more about getting your career moving in the right direction. Download our guide, "How to Go From the Job You Have to the Career You Want."