5 Ways Volunteering Can Help Your Career
5 Ways Volunteering Can Help Your Career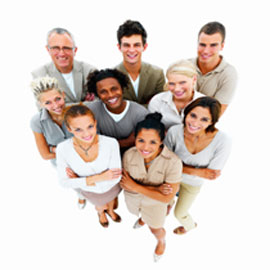 Whether it's done through an internship or on your own time, volunteering can be a great way to boost or launch a career in any field. You can make connections, build on existing skills or gain new ones all while contributing to a good cause.
"One thing that is available to all of us, contingent on time, is volunteering to not-for-profits. … And they need volunteers, they need people to help, and that's one way that you start to learn the field and learn about the people in the field," said Dr. Robert Rodriguez, healthcare executive and AIU Online business degree program faculty member, at the recent AIU Serious Talk webinar.
Read on for five ways volunteering can help boost your career, whether you're just starting out in a new field or looking to get ahead in your current profession.
Networking. Volunteers come from all professions, levels on the career ladder and walks of life. When you volunteer for an organization, you never know who you'll meet – or how the relationships you build might serve you personally and professionally. This can be especially helpful if you're trying to get a leg up in a new field. "Whether you are 47 or 27, how you enter the field is going to be the same way, and that is you can do some volunteer work, start networking and get to know some people," said Rodriguez at the webinar.
Specialization. Find a volunteer role that really puts your area of interest to the test. The project you spend your time working on should be one that you would proudly showcase on a resume or one that adds to your expertise. Pro-bono workers can afford to be picky when they are doing the work for free. Furthermore, volunteering is a great way to try out roles with new or greater responsibilities than you might get at your current career level.
---
---
Training. There's no better place for on-the-job training than a volunteer gig or even an unpaid internship. In order to appeal to new graduates or experienced professionals, these volunteer opportunities need to offer workers intrinsic benefits that go beyond altruism. Volunteer opportunities often allow professionals to learn new skills, computer systems or disciplines while making contacts and helping out.
Satisfaction. Not all of us work in an industry that fulfills our need for meaningful work. Volunteering for an association or charity whose mission aligns with our own values and offers an opportunity to ply our trade for the greater good, perhaps in a way that we can't during the regular workday. This kind of professional satisfaction can help boost motivation at our regular jobs or inspire us to branch off in new and exciting directions.
Image. Plain and simple, volunteering makes you look good on your resume and professional social networking sites like LinkedIn, and it can help boost your own self-esteem. This is especially true in an interview situation when you have an opportunity to talk about your accomplishments in the non-profit realm.