How to Address Employment Gaps in Your Resume [VIDEO]
How to Address Employment Gaps in Your Resume [VIDEO]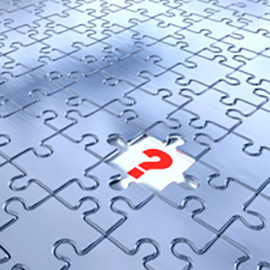 If you've ever taken more than a few months off of work, you've got a gap in your employment. Regardless of the length of unemployment or whether these periods were for reasons voluntary or involuntary, missing dates on a resume raise questions that you should be prepared explain. Follow these four tips for addressing employment gaps in a way that makes the most of your experience on and off the clock:
1. Talk about transferable skills. What you choose to do while you are not working tells a hiring manager a lot about your experience, motivation and ability. Did you volunteer, pursue a degree, write a book, run a household or care for children full-time? In AIU's recent Serious Talk Webinar, "5 Strategies to Advance Your Career," CareerBuilder Manager of Career Services Eric Hellige encouraged candidates to discuss what they gained during time they spent away from work: "Don't back away from those gaps. … Talk about the things you did that enhanced your skills, experience and knowledge." Unpaid work often requires a wide range of transferable skills that employers value, including mentoring, management, communication, teamwork, negotiation, presentation skills, salesmanship and networking.
---
Related: The Top Soft Skills Employers Want That Your Resume Might Be Missing
---
2. Use a functional vs. chronological resume format. Good functional resume formats don't abandon dates entirely; what they do is place the emphasis on your experience, skills and accomplishments by listing those first. Be sure your resume includes a summary or an objective statement, or both. A skills section can highlight both transferrable skills and technical abilities. You can also create sections that list your unpaid work, volunteer work, internships or professional affiliations to help round out your resume. As with any resume, focus on what you accomplished rather than on your responsibilities.
WATCH: How to Explain a Gap in Your Resume
3. Be honest. By reading your resume, recruiters are trying to get a clear picture of your experience and qualifications. Don't omit dates. This will only make you look like you are trying to hide something. Also, don't fabricate employment information or overstate your qualifications. These days, it's pretty easy to check up on someone's employment history or education, and getting caught in a lie can damage your reputation down the road.
4. Explain briefly. You shouldn't hide an employment gap, but you also shouldn't use your resume to explain time off of work, either. Instead, use your cover letter to briefly explain why you weren't working and what you did during that time. Discuss what you learned and how it can benefit a prospective employer. Finally, don't be shy to show your excitement and your readiness for returning to the workforce, where you can really put your experience to the test.
Interested in more posts on resume writing and interviewing? Check out our Career Development blog.
AIU cannot guarantee employment or salary. Find employment rates, financial obligations and other disclosures at http://www.aiuniv.edu/student-disclosures.