4 Ways to Earn College Credit for Life Experience
4 Ways to Earn College Credit for Life Experience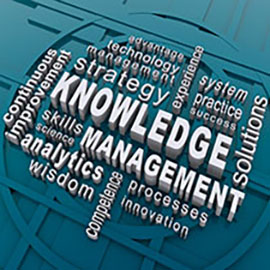 You're already a working professional, but now you want to pursue your college degree to help move your career forward. You're likely wondering, "Doesn't my work experience count for anything?" In many cases, it does. Today's college students are often a little older, a little wiser and come back to school with more knowledge than ever before, and many universities have programs that recognize this knowledge with college credit, whether it comes from work, life, school or military experience. Read on to learn five ways students can earn college credit for life experience.
College-Level Examination Programs (CLEP). Developed more than 40 years ago by the College Board (the same organization that develops SAT and ACT exams), the College-Level Examination Program (CLEP) is a college credit-by-exam program that is widely accepted among higher learning institutions. CLEP offers 33 exams in a range of subjects that assess students' mastery of college-level material, and the cost is about $80 each.
Experiential Learning. Many colleges and universities award college credit if you can prove that you have college-level knowledge and experience with a subject. To earn college credit for life experience, students typically must create a portfolio of work that documents his or her understanding of the material. Once completed, the portfolio is reviewed, judged and scored by a panel of professors or subject-matter experts. Creating an experiential portfolio can be time-consuming and rigorous, but the effort is well worth it when you consider the time and tuition you might save in the long run. To inquire about experiential learning credits, contact your university admissions department. Request information about submitting an experiential learning portfolio or ask to speak to a prior learning specialist who can approve the project and help get you started.
Transfer Credit. Don't assume that the college courses you took in the past won't transfer to your new school. In fact, you may even be able to earn transfer credits for courses taken many years ago and save additional time and money toward your degree. Review your school's transfer credit policy to find out how many credits you may transfer and what your school's transfer grade requirements are.
Credit for Military Experience. Military servicemembers and veterans could earn college credit for military service, training and experience through programs such as DSST, CLEP or ACE. The American Council on Education (ACE) helps evaluate non-traditional education and training and allows accredited higher learning institutions to accept college credit for military training and experience. Check with your school to find out if it is affiliated with ACE. DSST exams are standardized tests established by the Department of Defense. They are offered in multiple subject matter areas and can be taken by military students, veterans, adult learners, home-schooled students and even high school students. Like CLEP, DSST exams cost about $80–$90 each. Military members may be eligible to take DSST exams free of charge.
Thinking about returning to school but don't want to start from scratch? View AIU Transfer Credit information to find out how you may be able to get credit with previous college, military, or work experience.