College Business Courses: What You Should Expect to Take
College Business Courses: What You Should Expect to Take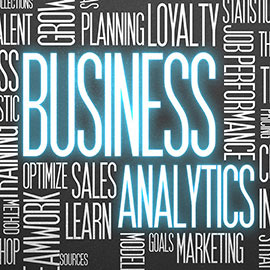 A business degree is designed to be versatile enough to serve you well in a number of possible positions and industries, preparing you for everything from retail and customer-service jobs to management and administrative positions that can lead to upper-level executive roles. For that reason, students entering such a program can expect their business courses to focus on a wide range of both hard and soft skills, and to cover a variety of topics.
Below are some of the basic business classes you'll likely be expected to take, as well as some of the skills you should plan to learn over the course of a degree program.
Core Business Courses
Early on in any business program, you'll have a number of "core courses" that will act as the base on which to build your higher-level coursework. These classes are designed to cover the major business basics you'll need in order to be a versatile candidate—but you should also use your core courses as a way to discover what areas of business you're most interested in pursuing in your career.
While different programs might have their own unique versions or names for courses, core classes may include:
Business Management
Intro to Economics
Accounting and Financial Management
Business Administration
Business Law
Professional Communications
Marketing
Human Resource Management
Business Ethics
Depending on the school, many or all of these basic courses may also be offered as online classes, an approach that is becoming more common.
Once early core courses are done, you may need to determine a more specific area of focus for your degree. Possible specializations within business programs may include management areas (such as project or human resource management), finance, marketing, accounting, entrepreneurship, and others. Your higher-level courses will often depend on what you choose for your area of concentration.
Additional Skills and Experience
Beyond just the common required courses above, your work toward a business degree should help you develop a range of skills and experience that will make you a more attractive job candidate. In addition to preparing you for the types of responsibilities and challenges of the modern workplace, you can expect the following from your business courses.
Be prepared for a lot of group work and projects.
While core classes and early coursework in a business program may involve larger class sizes, you will be expected to apply knowledge from the textbook(s) and lectures often. This means that in addition to completing tests and essays, you should be prepared to work with your peers on group projects outside of class. These projects are often especially important in business classes because they require you to develop skills like teamwork, communication, leadership, delegating tasks, following directions, and other soft skills employers value.
You may be required to work with case studies.
Many business programs will present case studies of real-life companies and require students to analyze the information gathered in the study in order to provide recommendations and a coherent plan of action for the company going forward. This gives you a chance to apply the knowledge from your courses to the kinds of actual instances you may encounter after you graduate and start working.
Use your program and courses for networking.
The chance to network with current and future professionals is one of the most significant benefits of a business program, and your classes are a great place to start.
Consider internships and study abroad opportunities.
Once your basic courses are complete, make sure you know whether your school offer placement or guidance on internships or other opportunities to get experience outside of your immediate program. Internships can be a practical way to get real-life experience in an industry you're interested in, and they're also great for helping you build your resume.
Ready to learn more? Explore online business degrees at AIU.