ACBSP Accreditation Renewal
ACBSP Accreditation Renewal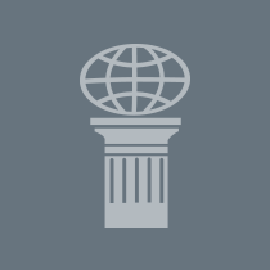 OVERLAND PARK, KS, USA (February 24, 2022) — The Accreditation Council for Business Schools and Programs (ACBSP) www.acbsp.org Baccalaureate/Graduate Degree Board of Commissioners has reaffirmed accreditation of the business programs at American InterContinental University in Chandler, Arizona (www.aiuniv.edu).
With more than 30 years of promoting excellence in global business program accreditation, ACBSP was the first organization offering specialized business accreditation for all degree levels, from associate to baccalaureate to doctoral degree programs. ACBSP accreditation certifies that the teaching and learning processes within the business degrees and programs offered through American InterContinental University meet the rigorous educational standards established by ACBSP.
Based on the Baldridge Education Criteria for Performance Excellence, ACBSP accreditation evaluates aspects of leadership, strategic planning, relationships with stakeholders, quality of academic programs, faculty credentials, and educational support to determine whether the business programs offer a rigorous educational experience and demonstrate continuous quality improvement.
The business programs at American InterContinental University were first accredited by ACBSP in 2011. The university is required to go through the reaffirmation process every 10 years to maintain ACBSP accreditation.
American InterContinental University has shown its commitment to teaching excellence and to the process of quality improvement by participating in the accreditation process, said ACBSP Chief Accreditation Officer Dr. Steve Parscale. This reaffirmation of accreditation is evidence that they are committed to maintaining the highest quality business education for their students for the next 10 years, just as they have done since 2011.
Accreditation by ACBSP reflects our dedication to continuous improvement in the Business programs at American InterContinental University, said the Dean of the School of Business Dr. Teresa Crosier.
---
About American InterContinental University
American InterContinental University (AIU) is a private, for-profit institution of higher learning founded in 1970. AIU Accreditation, AIU is part of the American InterContinental University System, which is accredited by the Higher Learning Commission (hlcommission.org), a regional accreditation agency recognized by the U.S. Department of Education. Programs in the School of Business are programmatically accredited by the Accreditation Council for Business Schools and Programs (ACBSP).
While AIU was initially a conventional classroom-based institution, consistent with its mission of affording quality, accessible educational opportunities to a broad spectrum of learners, AIU has focused considerable energy and resources to develop its online programs, services, and offerings. As a result, 97 percent of AIU's business program students are enrolled in AIU Online and take classes utilizing the University's Virtual Campus. In addition, the technology that serves many of the University's programs and services to students, faculty, and staff at its branch campuses is provided through the Main (Online) campus.
---
About ACBSP
ACBSP is a leading specialized accreditation body for business education. ACBSP's global mission is to pursue a better tomorrow by advancing and recognizing excellence in business education through continuous improvement. ACBSP's global vision is to see every business program of quality accredited and pursuing continuous improvement. ACBSP accredits business, accounting, and business-related programs at the associate, baccalaureate, master, and doctorate degree levels. Recognized by the Council for Higher Education Accreditation (CHEA) in 2001, 2011, and again in 2021, ACBSP was the first to offer specialized business accreditation at all degree levels and the first to offer certificate accreditation. ACBSP currently accredits business programs at more than 1,200 campuses in 60 countries. FAQs / Accreditation FAQs
---
Contact:
Dr. Teresa Crosier, Dean, School of Business
tcrosier@aiuniv.edu
(563) 508-5175