Save Time and Money with
Online Assessments
Earn college credit by demonstrating your knowledge of key subject areas. By passing AIU ACCELERATE™ assessments, you can earn credit toward an AIU undergraduate degree.
Assessments are available at no additional cost for AIU students - and there is no penalty if you don't pass.
How It Works:
The timed online assessments run 2 1/2 hours
Score at least 70% to pass the exam and receive course credit
If you don't pass the assessment the course simply stays on your schedule
You have a 7 day window to complete the assessment
---
The ability to reduce time in school and/or reduce tuition varies by campus and depends on the number of AIU Accelerate™ assessments successfully passed. AIU Accelerate™ program credits are unlikely to transfer. Not all programs are eligible for reduction in time and money. Courses eligible are subject to change.
To schedule an assessment, contact your admissions advisor or student advisor at least one session prior to the start of the course.
Take the
next step.
Classes start
March 27, 2019!
Complete this form and an AIU Admissions Advisor will contact you and provide further assistance.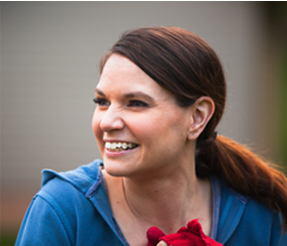 "I don't think I would have the life that I have right now if I would not have gone back to AIU and finished my degree."
- Amanda Schmeichel,
BBA 2015
BBA 2015