The Admissions Process
<! -- EDITS - mrubens@careered.com - 08.05.17 -->
See details for
attending
<!–– selecting the dropdowns by default during loading time––>
1. Connect with an AIU Admissions Advisor.
The advisor will:
Ask about your goals and interests
Guide you through the admissions process
Assist with answering your questions
Provide information to help you choose a degree program
Describe what to expect from your classes
Explain the next steps to take
Call 855-377-1888, , or Request Information to take the first step.
AIU does not do business in the European Union (EU) and does not accept applications from EU residents seeking to enroll at the University.
2. Complete the online application.
The online application is designed to be quick, and easy and there is no application fee. It takes 10-15 minutes to complete and our admissions advisors can guide you through the process if needed.
Be ready to tell us:
Basic information about yourself
Where you've gone to high school and/or college
What degree program you're interested in
Don't forget to create an account, so you can save your progress. You can start now and return later to finish if necessary.
3. Submit your undergraduate transcripts.
Graduate students must submit an official undergraduate transcript verifying an earned baccalaureate degree from an accredited institution with a minimum CGPA of 2.0.
College GPA
Your undergraduate transcript must show a GPA of 2.0 or higher on a 4.0 scale. AIU will verify your college GPA prior to your official acceptance into your Master's degree program of study.
Non-Matriculating Graduate Admissions
You can take graduate-level AIU courses as a non-matriculating student for one session while your official baccalaureate transcript is pending. Once we verify your documentation, you'll be given regular student status.
See the University Catalog for more information.
College Accreditation
Your bachelor's degree must have been earned at one of the following:
An institution accredited by an agency recognized by the U.S. Secretary of Education
An internationally-recognized foreign institution of higher education
International Transcripts
International students must have transcripts or academic records translated into English, at your own cost. Most U.S. Embassies and consulates can facilitate the process by evaluating your documents for U.S. equivalency.
Where to Send Transcripts b>
Send transcripts directly to AIU's Admissions office:
American Intercontinental University
231 Martingale Rd
6th Floor
Schaumburg, IL 60173
Once you're enrolled at AIU Online, it's time to get ready for classes to start. These are the next steps you'll want to take.
4. Apply for financial aid.
There are a variety of options available for eligible students to help fund your education, including federal loans, scholarships and institutional grants.
Start your financial aid application as soon as possible so you can be ready when the new term begins.
Resources to Get You Started
For help, contact Student Finance at 877-221-5800, Option 4.
5. Check for possible transfer credits.
Graduate students may transfer in up to 12 course credits. While you prepare for classes to begin, one of our prior learning assessment evaluators will review what credits you may be eligible to receive toward your degree program requirements.
Eligible credits may be accepted from any accredited U.S. institution.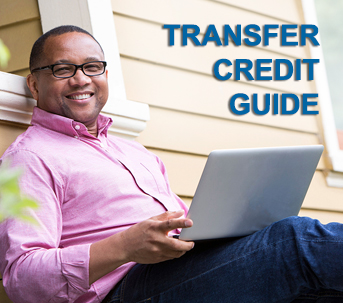 6. Attend new-student orientation
In the orientation, you will:
Learn about the AIU education process
Get to know the campus
Meet with the Program Chair
Get your photo ID
Visit the campus bookstore
Meet your fellow students
Explore our Support Services area
Scope out your classroom
Verify your class schedule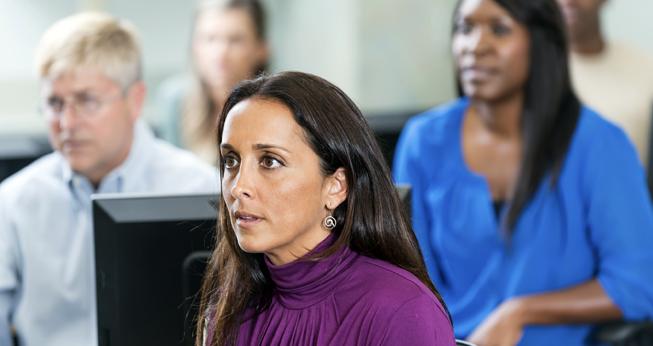 7. Get ready to start your classes.
Stock up on basic school supplies: pens, pencils, highlighters, notebooks, sticky notes and a backpack or other carrying case. (Other supplies might be needed, based on your courses.)
Set up a home work environment where you can read, write, research, study and concentrate without clutter or distractions.
Even though computers are available for use on campus, we recommend that students have a personal computer with internet access and Microsoft Office or similar software.
Block out time on your calendar for school and homework, and let your friends and family know you're pursuing your degree so they can provide encouragement and support.
You can also check out these helpful resources to get prepared to go back to school:
Take the
next step.
Classes start
May 6, 2020!
Complete this form and an AIU Admissions Advisor will contact you and provide further assistance.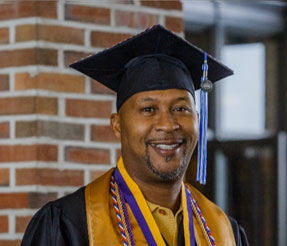 "The online option attracted me to AIU. The online atmosphere was great. AIU provided the tools and all the different resources to help me be successful in my degree."
- Anthony Wheatley
MBA 2018
BBA 2015