How to Become Known as a Problem Solver at Work
How to Become Known as a Problem Solver at Work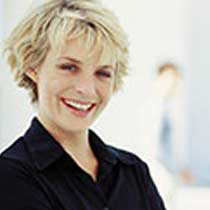 Life is messy. It turns out, the workplace can be, too. Problem solving and keen decision-making matter. In fact, the ability to get out of a jam and keep momentum moving forward on projects and tasks big and small accomplish can prove critical – and set you apart in the eyes of leadership.
Consider these six ways to build a reputation as a problem solver in your workplace.
Know how to identify the problem.
Clearly identifying a problem is the first place to start. However, you have to keep in mind not everyone sees things the same way. That's why an ability to concisely communicate the issue at hand is key.
Learn how to listen.
It's easy to assume problem-solving is merely a matter of doing. The thing is, it's also about listening to the needs and interests of your colleagues. Don't get set in your ways or assume your first solution is the right solution. A good problem solver takes in information, evaluates the situation and makes impactful decisions based on the information at hand as well as feelings and sheer instinct for doing what's best.
Explain the solutions.
Behind any good problem solver is a person who thinks. Brainstorm possible scenarios and outcomes, honestly evaluate the pros and cons and be decisive about the option you ultimately choose – and be ready with the reasoning behind it to back up your plan (see #4 and #5).
Get it on paper.
It's important to document the thought process that led to the solution. Only by keeping a record of considerations and implications can you use it as reference since—more often than we'd like to admit—memory doesn't serve us.
Have the knowledge to back it up.
Experience and instinct can take you a long way, but when you're putting forth your point of view for the consideration of others, it helps to have all the backup you can get. Having an MBA in management , bachelor of business administration or another degree related to your field and interests is a valuable tool in your arsenal.
Put contingencies in place.
Everything doesn't always work out as planned. A successful problem-solver knows this and puts "plan B" (and even "plan C") in place. Build in opportunities to reevaluate the situation and adjust the solution accordingly in the event that circumstances change.
---
Read These Related Articles: