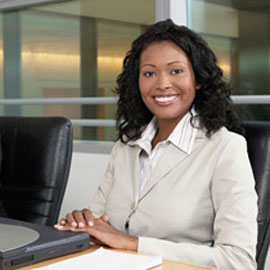 In understanding what is a BBA degree, you should know that a BBA degree, or Bachelor in Business Administration, is a degree designed to provide students with a strong foundation in business fundamentals and their application in real-world work environments. Ideally, a BBA degree will combine foundational general education courses with a strong focus on the specific business specialization of your choice. These specializations can include management, marketing, entrepreneurship, finance, international business, human resources and others. While four-year degrees are common, at some universities you can earn your BBA as little as three years
Through a comprehensive curriculum, a Bachelor of Business Administration degree can prepare you for real-world business administration roles. You can learn how to reach smart business conclusions through empirical analysis, a skill set that can apply across every aspect of a business, from planning how the organization will operate day-to-day to adjusting strategies in the face of ongoing changes and challenges.
In understanding the difference in what is a BBA degree versus a BSBA degree (also known as a Bachelor of Science in Business Administration), you should know that the educational path required to achieve both is different as far as what non-business-focused courses typically are required. BSBA degrees are, in a sense, a subset of BBA degrees: you'll likely take almost the exact same courses for both BBA and BSBA degrees, but a BBA usually requires more liberal arts classes, such as English, cultural studies, and psychology.
Unlike BBAs, the curriculum for a BSBA degree is more scientific and quantitative analysis-driven. General education requirements typically are more intensive in sciences, such as chemistry and physics, and advanced math classes, such as calculus and statistics. Understanding technology becomes part of the focus, as some BSBA degrees provide business training with a slant toward technology.
That said, you can still find a more technological approach in a comprehensive BBA program as well, covering topics such as the influence of technology in today's business and drawing on quantitative analysis to understand current business practices. In these programs, you can be exposed to decision-making strategies involving team-building and leadership development while learning finance, accounting and economic principles applicable to the global marketplace.
With a BBA, you can obtain the expertise to approach business administration from both a micro and macro perspective and be prepared to pursue career opportunities in a variety of fields.
Ready to learn more about BBA degrees? Get more information about the right business program for you.