6 Ways to Network in the Criminal Justice Field
6 Ways to Network in the Criminal Justice Field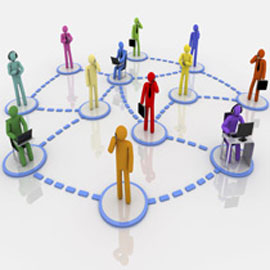 So you're in the criminal justice field! You're probably wondering how to find more clients or network with like-minded individuals. Well, I'll share with you my Cliff's notes version of how to do it from my perspective as a private investigator in Miami.
Florida is a very large state with all kinds of possibilities for networking, but of course when I was new to the field, I didn't know what I know now, nor did I have all these contacts!
Here's my quick list of six things you should do to build up your network in the criminal justice field:
Make a LinkedIn profile and connect with individuals that are in your field. (I proactively reached out to and connected with as many investigators I could find.)
Join associations. Most associations will allow you to attend up to two meetings for free before joining. Some associations you will find are better for networking than others. Remember to hand out your business cards and to follow-up with those that gave you their business cards. You need to establish rapport. You never know when they will need you!
---
Related: The Most Productive Ways to Build a Professional Network
---
Attend conferences and/or seminars that appeal to you or those where you think you may learn something. As an investigator, our field is always changing so we need to stay up to date.
I am not a writer. I just happened to become one after I decided to write my first article. By sharing your knowledge and expertise, you can stand out in something that you're good at, you can help others, too.
Attend meetings of criminal justice clubs or networking groups at your school or alma mater.
Create a website if you have your own company.
I have been an investigator for a number of years, but since I opened my own agency in 2010, I had to find a way to connect with others and find clients. Today I have over 4,600 connections on my LinkedIn profile of legal professionals that I can reach out to if the need ever arises, and I have clients all over the world.
If you truly want to succeed in this field, you need to be dedicated and never give up. Never stop learning. Teach others. Share your experiences.
Feel free to reach out to me. I'd be happy to answer any questions you have.