Finding Accredited Online Colleges: 5 Things to Look For
Finding Accredited Online Colleges: 5 Things to Look For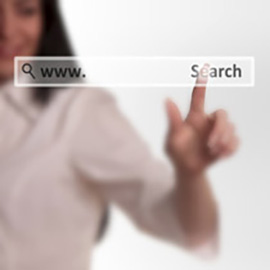 Logging on and learning Java Script in your pajamas or studying Introduction to Business while also folding laundry may sound like a dream come true for many students, but perks like these are just a few among many important factors a prospective student should take into consideration when thinking about choosing an accredited online college.
Online universities offer several obvious advantages, but as with brick-and-mortar institutions, the amount of options out there can make choosing the right one seem impossible. When you're looking at a sea of names on a computer screen, distinguishing one from the other takes a bit of work. However, putting the time and effort into deciding which school is right for you can make a world of difference in your educational experience.
The first thing to do is make sure you choose a regionally accredited online university. Next, consider these five factors.
Look for Resources Available to Students
Joanne M. Deck, a former online educator and a career coach for Nurture You, recommends that prospective students make use of the research tools at their disposal.
"Students will want to thoroughly explore the school's website, press releases and social media pages. They should make sure there is an accessible technology help desk and student tutorials for learning the school's online platform," she says. "They should also talk to advisement and counseling to see what resources are available for choosing a major, transferring credits, acclimating to school, and being connected as an online student. If the student can't find this information easily from the school, that's a red flag right there."
---
Related: Who Should Consider An Online Degree?
---
Listen to What Students Have to Say
One advantage of the rise of social media networks is the ability to hear firsthand stories from current students and alumni. When you visit a school's social sites, as Deck suggests, see what conversations are happening there. Are students praising their time there? Are alumni encouraging students to attend their alma mater? Feel free to post questions and be an active participant on their pages to find answers to the questions you can only get from graduates and students.
Learn About the Faculty
In addition to credentials, accessibility from both instructors and administration plays a central role. "With little to no face-to-face interaction, [find out] how much and how often outside of the online classroom will faculty be available for mentoring, brainstorming and academic nurturing," says Rosemary Hook, a career management consultant at Austin-based Hook the Talent, Inc. "It's tough enough to get through college in a traditional classroom, and it takes serious discipline to complete online courses unless you have dedicated faculty."
In an online degree program, a majority of students might have jobs that keep them busy during normal business hours or family obligations that comprise much of their time. If a student needs to troubleshoot a technical error with the software the class is using, is there someone or an online manual to help? If the student has questions for the instructor, can he or she receive a timely response before the next lesson? A quality online program should have the options and resources students need.
Find What Motivates You
Of course, the most important factor is the one within your control: your own commitment. You want to find a program that encourages you to stay engaged and motivated, says educational consultant Susan Fitzell.
"If you are a self-starter and watching boring media and doing assignment after assignment is your thing, great," Fitzell says. "However, most of us learn from more engaging and diverse instruction. Look for online schools that use a variety of strategies including live interactive discussion, visual media, information delivery that goes beyond monotone lecture, frequent feedback on assignments and instructors with reasonable availability."
Remember, even in today's online world, the technology may have changed, but the necessary dedication and commitment to your education hasn't. As a young student, you probably had teachers who made you want to show up to class and learn every day, while others left you bored and confused. You want to make sure you're finding the school that excites and engages you in a way that will help you succeed.
Considering pursuing a degree? Find out if it's the right time: Download our Back to School guide.