The Biggest Mistake College Students Make in Their Job Search
The Biggest Mistake College Students Make in Their Job Search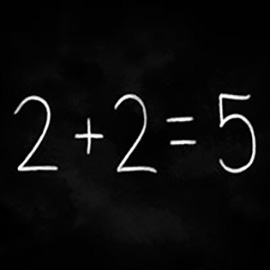 As college students, you may often wonder what you need to do to get that job you really want. Even though it is something you think about all the time, it is quite common to wait until you are about to graduate to get started searching for that career. I am here to tell you that this is your first mistake. Here are three reasons you don't want to wait until graduation to start preparing for your job search.
Your career goal: What is it, and how do I get there? Those are the two main questions you should ask yourself well before graduation approaches. The first question is something only you can answer, and the second is something that can be discovered through research and planning. Research is extremely important when it comes to a career search so you can ensure that you are taking the appropriate steps along the way.
Not only can you search online to find information pertaining to your desired career, but you can also get help from real-world professionals out in the field. One great way to network is, of course, LinkedIn; develop a profile, then start talking to people you know and see whether they know anyone who works in the field you are interested in. If you are able to find someone to speak to, ask questions you really want to know the answers to, either informally or in an informational interview. Then make that conversation mean something: Take the information you collect and start a plan of action for yourself moving forward. You can discuss this in more detail with your Career Coach in the Career Services department, as well.
Time is a definite factor: Just like any goal you would like to reach, being qualified for a desired position takes time. As I mentioned above, research and planning are a must when it comes to your career. I suggest starting on your search as early as you can while you are in school; this way, you are not left wondering what you should do once you graduate. Take this time during your program (developing an educational background) and increase your work experience as much as you can (don't forget to look for internships and consider volunteer opportunities to help you do this).
Competition is real: We all know that it can be very frustrating to apply for jobs and not hear anything in return. This is in part due to how competitive the job market truly is. For this reason, it is important to stand out as much as you can, since employers are comparing you to other candidates. One way to overcome this is to ensure that you are starting early in your educational journey to take the necessary steps to make your career search is as effective as possible and increase your marketability. Take the steps mentioned above and create a plan of action that will keep you in the game.
Interested in more posts on job search-related topics? Check out our Career Development blog.
If you're a current AIU student or alumnus looking for more career advice, please contact the Career Services Department at 877-221-5800, Option 5, or at careerservices@aiuonline.edu.