How to Answer 'What is Your Greatest Weakness?' in a Job Interview
How to Answer 'What is Your Greatest Weakness?' in a Job Interview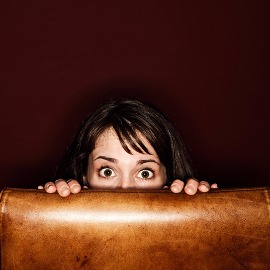 "What are your greatest strengths and weaknesses?"
It's such a common interview question, yet so dreaded by the ones being asked. Talking about your strengths makes sense because you want to let the employer know why you are qualified for the job, but telling them about your weaknesses? Who wants to talk about that?
Although talking about your strengths may seem like the easy part of the interview, many job seekers tend to not effectively answer this part of the question. Common answers include "I'm a team player, good at multitasking, and a great communicator." Sure, those are all traits an employer would love their employees to have, but remember – anyone can say they have those skills. But what, from your experience, can you talk about that will illustrate those skills to the employer? Giving a brief example to describe each strength will help strengthen your overall answer. For example, instead of just saying you are a team player, briefly talk about a time when you were able to successfully complete a group project or meet a deadline.
As for the next part of your answer, talking about your weaknesses – here's where it gets a little trickier. Common (not to be confused with good) advice is to talk about a "weakness" that is really a strength in disguise. For example, "Sometimes I work too hard and stay late to finish my work." Sure, you may be presenting that as a weakness, but an employee that will keep working until they get all their work done? That won't seem like such a weakness to the employer! While you may think you found a clever way to answer (or dodge!) the question, it doesn't truly address what the employer is asking about and can therefore hurt you in the long run.
Instead, it is best to identify a skill-based weakness and then talk about what you have been doing to get stronger in that area. That way, you are showing that not only are you able to identify a weakness about yourself, but that you are also someone who is proactive and takes initiative to do something about it. Employers know that no one is perfect, so don't try to pretend you are. Instead, present yourself in a way that shows you are willing to work hard to improve in the areas where you may be lacking.
It is best to talk about a weakness that is skill-based because there are concrete things you can do to learn or improve on your skills. You can take a class, attend additional training, or participate in a workshop. However, make sure you are not discussing a weakness that is directly related to the main function of the job for which you are interviewing. For example, if you are interviewing for an accounting position, you don't want to say that you aren't good with numbers! The bottom line? This dreaded interview question doesn't have to instill so much fear after all, and if you manage it well, it just might be the answer that makes you memorable.
Interested in more posts on job search-related topics? Check out our Career Development blog.
If you're a current AIU student or alumnus looking for more career advice, please contact the Career Services Department at 877-221-5800 Option 5 or at careerservices@aiuonline.edu.