Changing Careers at 30: 5 Steps to Get Started
Changing Careers at 30: 5 Steps to Get Started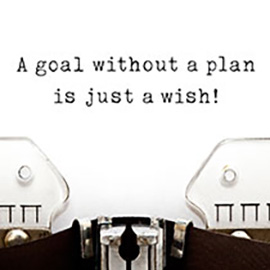 Changing careers at 30 is a serious decision. After all, whether you're concerned about the time you've already invested in another field or don't want to get a late start compared to your peers, a career change at 30 — or older — does represent certain challenges. Often, job seekers over 30 have financial demands such as families and bills that don't allow the flexibility to take a major pay cut or spend time working in unpaid internships. That said, it's increasingly possible to use networking, research and education to help change jobs and achieve your professional goals. Here is a closer look at five strategies that you can use to improve your chances of switching directions and finding a career path you'll love.
1. Learn About Your Chosen Field
One of the best ways to support a career change is to learn more about your chosen field. What does it pay? What does the projected career growth look like? Resources such as the Bureau of Labor Statistics Occupational Outlook Handbook provide objective, current information on salary, job growth, required education and more. The more clearly you understand the demands and requirements of the role you seek, the better you can prepare and position yourself for a successful move.
2. Focus on Your Education
Once you understand the educational requirements in your prospective field, consider going back to school. A bachelor's or a master's degree can give you the foundational knowledge that you need to succeed. For example, a bachelor's degree in information technology can help prepare you for a career as a software engineer. An MBA can open up doors to all kinds of management positions. In addition to the knowledge and experience, educational credentials can help open up new opportunities for candidates and potentially negotiate a higher salary as well.
3. Network with Other Professionals
Building a network in your chosen field is important. Talking with other professionals in the space helps you better understand what the job entails and how to find the best companies and open roles. As you search for a position, professional connections can also alert you to open positions that aren't posted on job boards or facilitate an introduction to HR staff and hiring managers. Consider networking online using social media platforms such as LinkedIn. Other options include attending MeetUps or joining alumni groups and professional associations in your city.
4. Find Opportunities to Gain Experience
If a lack of practical experience is a barrier to making a job change, find ways to get some hands-on practice. For example, if you're considering a career in marketing, perhaps you could volunteer on a marketing project for a non-profit. Volunteering or finding internships and externships as part of your degree program, as well as taking on freelance or consulting projects, can all get you exposure to your field while you look for full-time opportunities.
5. Use Your Current Skill Set
Changing careers at 30 or older doesn't have to mean abandoning everything you've done. Your current or past jobs may have involved skills, experience or results that strengthen your candidacy in your new field. For example, a previous job as a journalist underscores your ability to write when you're applying to be a business analyst. Leadership experience gained in a variety of roles can translate into valuable management skills. It's all about leveraging the experience you've already built to help you get where you want to be.
Learn more about getting your career moving in the right direction. Download our guide, "How to Go From the Job You Have to the Career You Want."