2019 Must-Dos for Online Learning
2019 Must-Dos for Online Learning
Posted January 03, 2019 by AIU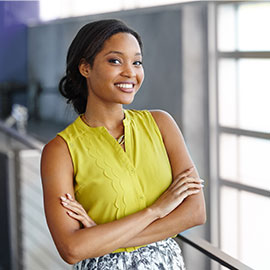 Effective communication, time management, and goal setting are essential to achieving online learning success. As we enter the New Year, challenge yourself to improve your online learning experience. What changes might be beneficial to you as you pursue your online degree
Consider the following "must-dos" for enhancing your education in 2019:
Design Your Study Space
Working in a congested space may reduce your productivity and concentration. If you haven't done so already, select an area in your home to designate as a workspace and furnish it with supplies that can enhance your learning experience. Does your space offer an area to write or work on a computer or device? Find a surface conducive to writing and connecting to the Internet. A desk or utility table may be sufficient. Also, add floor or table lamps if your space lacks light.
If you have the funds to spare, take advantage of post-holiday sales and search for items that fit your style and needs and add them to your space. You might include pieces that reflect your personality and interests such as inspirational pictures, scented candles, a comfortable chair, or a rug.
Finally, supply your space with any items you need to support your learning such as paper, pens, pencils, a printer, and your computer or web-enabled device. Add coffee, bottled water, or simple snacks to your area to prevent study interruptions caused by hunger or thirst. You may even post a "do not disturb" sign to limit distractions and alert those in your home when you are working or studying.
Secure Reliable Internet Access
If your study space lacks reliable Internet access, completing online assignments may be a challenge. Visit coffee shops, libraries, or bookstores that offer free Wi-Fi. Then, if an outage occurs, you can go to these places for Internet access since you'll already be familiar with them.
Create a Study Calendar to Manage Your Time
Managing your time and prioritizing your tasks may be challenging while also maintaining a career and a personal life. Use a calendar and schedule the time to attend or watch lectures or online lessons. Allocate time for research, completing reading assignments, or writing papers. Finally, set limits for yourself. You may find you're more productive and focused when you set deadlines.
Schedule Breaks
Studying for too long can cause fatigue, eyestrain, or a lapse in concentration. Before you even begin coursework, schedule time for a break so you don't overdo it. Use your break time to exercise, eat or do something creative.
Save All Documents
Every time you create a document, save it to more than one place. You never know when you might lose your Internet connection, experience a power outage, or have your computer freeze. Always have a backup. Also, when contributing to a discussion board post, consider drafting your response in a separate document before posting your content online. Again, an interruption in your Internet connection could cause lost information.
Take Advantage of Tech and Learning Resources
Make the most of your time and use available technology and educational resources to your benefit. AIU's online classes allow you to read, listen to, or watch your customized course content. So, depending on your learning style or situation, you can access coursework in a way that's most convenient to you. For instance, you might watch a lecture while commuting to work. Put on a set of headphones, and you're ready to go!
The AIU Mobile App also lets you keep up with classes, access homework, and manage your education on the go. You can even join and participate in Live Chats via the app's one-touch access. Online university libraries are also useful resources when completing course assignments.
Connect with Instructors and Classmates
To prevent feeling disconnected, communicate with your instructors and classmates. Online classrooms foster peer collaboration and individual and group projects. Take advantage of these options, and connect with your classmates and instructors. They may offer valuable feedback and share helpful resources or ideas with you. You might even form a virtual study group to help learn course materials.
Keep a Journal
Your educational journey is a significant time in your life and you should remember it. As you pursue your online degree, write about your learning experiences, your creations, and the relationships you build. Seeing your progress may be helpful during times of difficulty, and you can refer to your journal as proof of your accomplishments. Then, once you complete your degree and receive your diploma, you can look back on your journey and remember how you made it work.
Enjoy the Experience
Pursuing your online degree is an exciting time in your life and can potentially benefit your future. You get to work around your schedule to help achieve your goals. Make the most of your experience! Build connections, ask questions, and reach out to your student advisor when you need help. Also, make time for family, friends and doing things you enjoy. Remember, even though you're a busy student, you still deserve time for fun!
---