How to Write a Mission Statement for Your Business
How to Write a Mission Statement for Your Business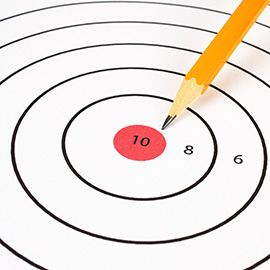 In this series, entrepreneur, business consultant and AIU School of Business faculty member Belinda Smith, Ph.D., will lead aspiring business owners through the essential steps of creating a business plan.
For people interested in starting and growing a business, there are several reasons for writing a business plan, with these four among the primary goals:
A business plan provides a means for determining financial needs and obtaining financing.
A business plan includes cash flow projections which allow owners to determine if their business will be a success.
A business plan contains information about business resources as well as the business target market.
A business plan provides owners an opportunity to formulate a business strategy.
---
Related: Entrepreneurs Share 7 Great Fields for Starting a Business
---
Before a business can formulate a strategy, it should have a mission – a reason for existing. A mission statement is important because it is used to motivate and inspire employees as well as define the business purpose to its stakeholders. Employees must be able to internalize the company's mission, and upper management must have a clear mission statement in order to develop the business goals.
Examples of Mission Statements
A mission statement should state what the product is, how the product is provided, and who will use the product. This statement should be concise, concrete and memorable, and it should be tested to ensure its message is clear. Below are two examples of well-written mission statements. They are short, to the point, easy to remember and establish the foundation for these organizations' business goals.
Amazon.com's Mission Statement: To be Earth's most customer-centric company where people can find and discover anything they want to buy online.
eBay's Mission Statement: Provide a global trading platform where practically anyone can trade practically anything.
Writing a Mission Statement
There is a process to writing a mission statement. First, the company must be defined. In other words:
What products/services will the business provide?
How are the products/services provided?
Who will purchase/services the business products?
Information should be gathered from others, even if you are a sole proprietor. If you are an active company, form a mission statement committee and brainstorm the five questions below. If you are a sole proprietor or in the process of forming a business, discuss with family, friends, and potential partners the following questions:
What is the purpose of the business?
Who are the business customers?
What role does the business play in the industry?
What is the business niche?
What is the most important thing the business is trying to do?
Then this brainstorming group of two or more will write a draft of a proposed mission statement and share it with employees, customers and other stakeholders. If you do not have stakeholders yet, share this information with potential stakeholders. You do this to make sure the statement is clear, concise, honest, and conveys the culture of the organization. Suggestions for improvement should be collected with the understanding that all these suggestions may not be used in the mission statement.
Display the Mission Statement
After considering input from business stakeholders, the mission statement should be finalized and posted for all to see throughout your place of business, on your company's web site and in corporate documents. The mission statement should be visible to employees, customers, partners, the community as well as other stakeholders. Make this memorable, concise statement the core of the organization. As the business changes, revise the mission statement to reflect its core change.
Now, a mission statement describes the company as it is currently. A vision statement is a statement that states what the business hopes to accomplish in the future. In the business plan, objectives are steps that need to be performed to achieve the business vision. In my next blog, I will discuss how to write a vision statement and how this information is used to develop the business objectives.
Interested in more business-related blogs? Find them on the AIU business blog.