Starting a Business: Do You Have What It Takes?
Starting a Business: Do You Have What It Takes?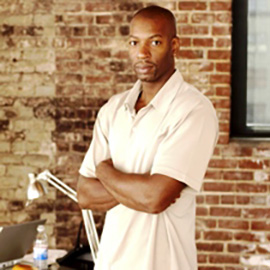 In this series, entrepreneur, business consultant and AIU School of Business faculty member Belinda Smith, Ph.D., will lead aspiring business owners through the essential steps of creating a business plan.
While preparing my garden, I realized that starting a successful garden is much like starting a successful business. You must start with an idea of how your future garden will look. You must ensure the plants are in the right location without too much or too little sun. You must create a good foundation by checking and preparing the soil, and you must learn what types of food each plant needs. Finally, you can select the best plants and put them into the ground so they can take root and grow.
But the work is not over. Once the garden is planted, you should the water the plants, weed them and keep them free of pests and disease. In addition, some plants need to be protected from climate changes and some need to be pruned each year in order produce beautiful flowers and crops. Keeping the garden alive and well is an ongoing effort.
---
RELATED: Starting a Business: 5 Free Ways to Reach Your Target Market
---
In other words, starting a garden requires a vision, some expertise about the matter at hand, a plan for growth and maintenance, and a good work ethic.
Starting a Business
Starting a business begins in much the same place: with a vision. You should know your products and the best location for selling these products. You must provide an organizational culture that motivates employees to provide quality products and must also hire the best candidates. You should have a plan for growth, and this plan should be reviewed annually and updated as needed. Last, but not least, you must know the industry in which you operate, and you must know your competitors so you can develop strategies to provide better products and services than they do.
Picture the Future
According to Kotter (1996), a business vision is a picture of the future that motivates members of an organization to accomplish that organization's goal. Let me interject that successful entrepreneurs intertwine their vision with passion and optimism. However, that passion and optimism must not blind you to problems, constraints, and personal aspirations that can cause your business to be unsuccessful (Pierce & Newstrom, 2003). Can you paint a picture of the future that motivates and inspires at least one other person to help you obtain a business vision? If so, you may have what it takes to be an entrepreneur or small business owner.
Formulating a Vision
Before trying to sell your vision to someone, write your vision statement. Draw pictures of that vision. Draw and write what resources can help bring the vision to life. List constraints and potential hurdles you must overcome to make the vision a reality. Write down how you are going to overcome issues. Identify tasks that can make your vision a reality. Discuss your vision with someone you trust who will give you honest feedback. Your vision may change as you learn more about the industry your business is in and about your competitors, but all of this initial work can be used as a starting point for writing your business vision and mission statement.
---
RELATED: Starting a Business? How to Create Your Marketplace Niche
---
One Step at a Time
Conceiving a business idea is one step of many steps you must take in determining if you have what it takes to be an entrepreneur or small business owner. Having a proper vision of a business is not enough. You can have a vision of a garden, but making that vision a reality requires knowledge and constant work. After discovering you have a business vision, you must roll your sleeves up and go to work learning what is needed to start, grow, and maintain your business. Do you have a business vision you are willing to work for? If so, let's turn that vision into a mission and vision statement. In the next blog, I will discuss how to write a mission statement that can be included within your business plan.
---
Kotter, J. P. (1996). Leading Change. Boston: Harvard Business School Press.
Pierce, J. L. & Newstrom, J. W. (2003). Leaders and the Leadership Process. New York: McGraw-Hill.