Changing Careers? How to Get Experience in a New Field
Changing Careers? How to Get Experience in a New Field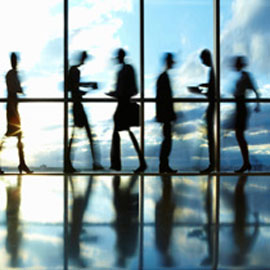 As you research your new career path, you'll likely find that many positions require some related experience. Don't view this as an insurmountable obstacle if all of your current experience is in a different field. Here are a few ideas to help you get your foot in the door:
Focus on your qualifications.
Research and apply to positions for which you are mostly qualified (if you meet at least 75 percent of the requirements). If the positions you search for still require a few years of experience, search with additional keywords that tend to be entry level. For example, if you are looking to get into human resources, try searching for the phrase "human resources" along with terms such as "assistant," "clerk," "junior," etc.
Keep an eye out for smaller companies.
Be open to any positions they have, even if the specific position isn't in your degree area (secretary or office coordinator, for example). In smaller offices there is a better chance of cross-training or "wearing more hats," which can provide valuable experience.
---
DOWNLOAD THE GUIDE: How to Go From the Job You Have to the Career You Want
---
Find a place to volunteer.
Volunteering can help you gain experience and build your resume while making a positive impact in your community. Depending on the field you're interested in, nonprofit organizations may have opportunities to put your new skills to use.
Network, network, network.
There's a reason for the saying "It's not what you know, but who you know." While your knowledge and skills matter, often having the right connections can help you get your resume in front of the right person, especially if your background doesn't look like an obvious match on paper. Look into networking events in your area and utilize platforms such as LinkedIn and Google+ to network online.
---
RELATED: How to Find the Best LinkedIn Groups to Join
---
Look for Internships.
Positions may be paid or unpaid, but either way, internships can be a great way to help you bridge the experience gap, and they look great on your resume. Internships can also lead to full-time, permanent positions if the company feels you are a good fit.
Don't be afraid to explore contract or temporary positions.
These may sound scary, but in today's job market, many employers are moving toward either temporary-to-permanent positions or hiring short-term employees for specific projects.
---
Interested in career development and job search tips? Find more career-related posts here.