How to Start College Online Successfully
How to Start College Online Successfully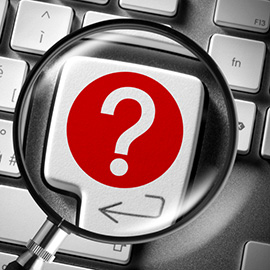 If you are about to start college online, the prospect can be both daunting and exciting. Your daily schedule and lifestyle will have to be altered to suit your online study needs. At the same time, the wealth of information you can learn from your program and the opportunities you can pursue at the end of your studies may enrich your mind and change your life for the better.
Starting college online can particularly suit non-traditional students who work full-time and juggle many roles, often including that of parent and spouse. Non-traditional students often prefer the flexibility of online classes because it offers greater schedule flexibility and allows them to work at a convenient pace.
It's a good idea to give yourself ample time to explore all the options your college offers by researching the programs that can help you achieve your career goals. As you explore how to start college online, it helps to bear the following factors in mind:
1. Learning style
It is crucial to ask yourself if online learning suits your style. Since you are working away from college premises, online studies require you to be independent and proactive. You are expected to set aside time to log into your classes and work at a consistent pace. Being proactive and self-driven are non-negotiable, as you are expected to keep tab of reading schedules, meet online participation quotas in discussion forums and submit assignments on time.
2. Computer skills
Having access to a computer with Internet access and being equipped with or ready to learn computer skills is important for online studies, as you will be expected to use standard Internet tools such as a Web browser and email, download readings and additional software, and navigate college platforms. If you lack computer skills, take the initiative to brush up on these skills before enrolling in a course, and find out what resources your school offers to assist you in getting more comfortable with the technology you'll be using.
3. Time management
Knowing how to manage your time well is an asset. The time you need varies by student and by class, but a good starting point is to factor in at least 10 to 15 hours each week on reading, online classroom interaction and working on assignments. It also helps to try to stay ahead in your reading to prevent lagging behind and having to cope with backlog work. Start working on your assignment in advance to avoid rushing through it.
In addition to mental preparation, it helps to attend to some basic housekeeping matters prior to starting your online degree program.
1. Online orientation
Before starting online classes, you are encouraged to complete an orientation on online learning. Participating in this orientation will help you to navigate your school's Web-based education platform effectively. This will better prepare you for online learning success, which relies on your ability to access video or audio lectures, reading material, online modules and communication forums as well as interact with faculty and support staff and use the online library.
2. Syllabus familiarization
Invest some time in looking over the course syllabus or assignment list to get an idea of the topics that will be covered and the overall requirements. Knowing what is expected in each course will help you achieve its outcomes better. Note that many schools' courses are scheduled by weekly readings and other assignments. Looking ahead can help you prepare for bigger assignments and projects that may be in the future and plan your schedule accordingly.
3. Organization skills
Being organized from the beginning of your degree program will save you time in the long run. One advice is to set up folders on your computer and label them accordingly. All your downloaded readings and notes compiled on Word documents can be saved in your folders for easy access. Keep a few physical folders on your desk for printed readings and assignment lists so you can take them with you offline.
Online learning is gaining popularity for students who prefer to study at their own time and pace, away from the confines of the physical classroom. Knowing when to start applying for college, is important as you should have ample time to be mentally prepared and get ready for the challenges ahead. By investing some time in navigating your Web-based education platform, familiarizing yourself with the expectations of each class and adopting sound organizational skills, you will gain more confidence in embarking on your program and pursing your career goals.
Interested in more articles on how to succeed in college? Read our College Success blog.