5 Questions to Ask Yourself Before Applying for a Job
5 Questions to Ask Yourself Before Applying for a Job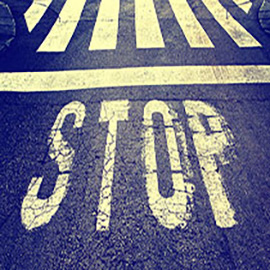 You are starting your career search. You have entered the keywords for the types of positions you are looking for into the search engine. Then, you see a position title that catches your eye. After you read through the description and requirements, the next decision is whether or not to apply. Before making the decision, ask yourself these five essential questions:
Is this a job you can do? After reading the description for the position, do you find yourself ready to take on the task, or are you completely confused? Obviously, if the description discusses areas you are not familiar with or have never heard of, this may not be the right opportunity for you. On the other hand, if you feel confident that you could step in and do the work, check this point off.
Are you underqualified? Being underqualified does not necessarily mean that you are not a good fit for the role. It just depends on the number of qualifications you meet. Typically, if you meet about 80% of the qualifications, apply to the position. More employers are beginning to look at this as a positive as well. It helps the candidate grow into the position and is thought to lead to more organizational stability.
Are you overqualified? Just because you meet, or even exceed, the qualifications for a position, it does not always mean you are a good fit. Many employers feel that candidates who are overqualified quickly become bored with the position and will likely move on. However, if it is a position that you are very interested in, be sure to express your interest within a cover letter. Showing the employer why you are a good fit as well as your sincere interest can often help in boosting the employer's confidence level in you as a candidate.
Required vs. Preferred – On many job descriptions there are required skills and preferred skills. Focus mainly on the required. The 80% suggestion doesn't necessarily apply to the preferred qualifications, as they are wanted by the employer, but not necessarily needed. Use your best judgment. They should never scare you off from applying for a position. Candidates with these skills may be looked at first, but they may be overqualified as well. If these are skills you feel you can bring or learn on the job, check this point off as well.
Does your resume fit the job description? Your resume should showcase why you are qualified for a specific position. Does your resume focus on this particular role and contain each skill and requirement from the job description that you have experience with? If not, go back into your resume and make these changes to show that you are interested in and qualified for this position.
Interested in more posts on job search related topics? Check out our Career Development blog.
If you're a current AIU student or alumnus looking for more career advice, please contact the Career Services Department at 877-221-5800 Option 5 or at careerservices@aiuonline.edu.