Online M.Ed. in Instructional Design and Technology Program Details
Estimate Tuition and Grad Date

Total tuition for this degree program may vary depending on your educational needs, existing experience, and other factors.

Estimate your costs, potential savings and graduation date.

Online M.Ed. in Instructional Design and Technology Program Outline

The online M.Ed. in Instructional Design and Technology program is designed to teach candidates how to use technology and the Internet to design instruction and enhance learning.

Our online M.Ed. in Instructional Design and Technology program can help you learn how to:

Integrate the use of various instructional media and technologies for learning, classroom presentation tools, computer-based and networked-based instructional systems.
Coach educators to use instructional technology in various educational settings.
Provide leadership in applying new electronic technologies.
Analyze problems integrating instructional technology and devise effective solutions to maximize student performance.
Base decisions on analysis and synthesize of appropriate data and information related to organizational and individual performance needs.
Gain familiarity with new technologies available to integrate in classroom instruction
Evaluate these technologies for usefulness in meeting academic standards and student learning needs
Analyze instructional goals to understand how lessons could be integrated with technology to further ensure student success
Gain hands-on experience in designing technology-based instructional lessons and evaluate effectiveness of these lessons
Design assessment procedures to measure effectiveness of new technologies in classroom instruction

Download program detail PDF

American InterContinental University's Master of Education degree is not designed to meet state educator licensing or advancement requirements; however, it may assist candidates in gaining these approvals in their state of residence depending on those requirements. Contact the state board of education in applicable state(s) for details.

Online M.Ed. in Instructional Design and Technology Courses

Degree Requirements

Division Core

| | | |
| --- | --- | --- |
| EDU602 | Analysis, Assessment, and Technology | 6 |
| EDU604 | Integrative Design and Evaluation | 6 |
| EDU622 | Applying Learning Theories | 6 |
| EDU624 | Mastery in Educational Specialty | 6 |
| | Total Credit Hours: | 24 |

Instructional Design and Technology

EDU621
Foundations & Models of Instructional Design
6
EDU631
Instructional Media & Learning Environments
6
EDU641
Designing for Computer Mediated Learning
6
EDU651
Online Learning: Design & Development
6

Total Credit Hours : 48

Online M.Ed. in Instructional Design and Technology Classes Overview

For an Online M.Ed. in Instructional Design and Technology Degree, your classes may include:

The Art and Science of Learning

This course provides an introduction to the various schools of thought regarding how people learn and apply their learning to concrete situations. It provides a comprehensive survey of our progressive understanding of the learning process. Candidates will explore developmental, behaviorist, cognitive, social, and adult learning theories as well as the research regarding the role of motivation and transfer of learning in novel domains.

Integrative Design and Evaluation

This course examines the development of curricula for education and workplace learning and development. Comparison of evaluation design, curriculum design, and instructional design is presented to assist learners in understanding the similarities and differences in these fields of education. Learners will have the opportunity to study how to develop learning objectives. Program evaluation techniques will be introduced.

Foundations & Models of Instructional Design

This course provides a foundation for the practice and evaluation of instructional design as well as an in-depth elaboration of standard instructional design models and associated methodologies. Course includes strategies for development of objectives, taxonomy classification schemes, content analysis procedures, and instructional strategy selection, as well as adaptation and adoption of available resources.

Instructional Media & Learning Environments

This course introduces candidates to foundational concepts and skills for personal and professional use of technology, including productivity software. This course explores instructional technology including definition and components of design and development. The use of technology in the classroom as well as distance learning is covered.

Designing for Computer Mediated Learning

The course examines the use of computer-mediated learning environments in classroom, lab and distributed learning contexts. Candidates will work on specific projects related to their field of practice, creating computer-based instructional materials reflecting problem definition, learner analysis, objectives specification, criterion tests, construction, strategies selection, formative validation, and evaluation. Attention is given to ethical and legal issues regarding the appropriate use of copyrighted material.

Online Learning: Design & Development

This course explores the organization, development, and delivery of distance learning programs. Additionally, this course explores course logistics, technology applications, and student management systems. Candidates will engage in discourse with instructors, peers, and other experts while creating Internet resources to be used in their own educational settings. By the end of the course, candidates will have an electronic portfolio of their work and be prepared to assume leadership roles within their specific contexts related to technology.

TEAC Accreditation

The Master of Education Program at American InterContinental University is awarded accreditation through TEAC Quality Principles by the Inquiry Brief Commission of the Council for the Accreditation of Educator Preparation (CAEP) from October 2015 – April 26, 2019.

The accreditation does not include individual education courses that the EPP offers to P-12 educators for professional development, relicensure, or other purposes.
Take the
next step.
Classes start
June 5, 2019!
Complete this form and an AIU Admissions Advisor will contact you and provide further assistance.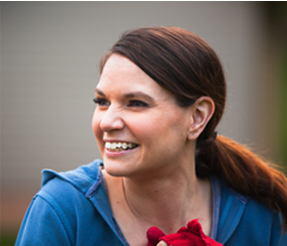 "I don't think I would have the life that I have right now if I would not have gone back to AIU and finished my degree."
- Amanda Schmeichel,
BBA 2015
BBA 2015
Gainful Employment and Other Student Disclosures
Below you can find placement rates and other information tailored to your chosen campus and program. Certain disclosures are published on this website to assist students in understanding the facts about their programs.
Program Disclosure Information for:
-- Select Campus Above --
Program Disclosure Information for:
AIU Atlanta - Master of Education
Program Disclosure Information for:
AIU Online - Master of Education
Select a campus for rate information.